"There is no better way to fight weakness than with strength."
Professional, Friendly and Private studio. We provide customized Personal Training Programs, Health Coaching/Lifestyle Management and Nutrition Education.
Endurance
Our endurance sports training program is dedicated to improving performance, fitness, and endurance sports potential. We inspire, coach, and provide the most aggressive and proven fundamentals of sports science, exercise physiology, nutrition and athletic training protocols.With careful planning, our strength and conditioning plan increases these two mainstays of performance while decreasing recovery time, reducing injury, promoting preservation of lean tissue and creating a more sustainable performance curve.Our design is to maximize you as an athlete and to elevate your fitness. Our commitment to you is that we will coach, inspire, lead, and educate with care, sincerity, and a relentless motivation to finally get you where you want to go!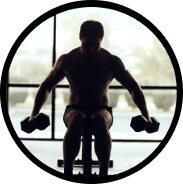 Weight Training
Anyone can benefit from strength training, regardless of age and ability level. Physical and mental health benefits include: improved muscle strength and tone to protect your joints from injury, weight management and increased muscle-to-fat ratio (lower body fat).We design programs that improve muscular strength by gradually increasing the ability to resist force through the use of free weights, machines, or the person's own body weight. Strength training sessions are designed to impose increasingly greater resistance, which in turn stimulates development of muscle strength to meet the added demand.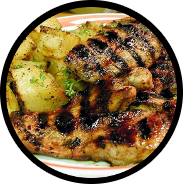 Nutrition Coaching
Eating healthy doesn't have to be hard. We will guide you to find the food and lifestyle choices that best support you. Our coaches will also help you to make gradual, lifelong changes that enable you to reach your current and future health goals.
Tactical Athlete Program
Our Personal Trainers have been there and done that. Each trainer has a background in both the Military and the Law Enforcement community.We employ a scientific, strength based, functional fitness template to provide candidates with customized programs. Our unique training methodology employs aspects of strength periodization and varied energy system endurance training. In any given session expect to utilize: Explosive Olympic Lifts, Calisthenic Development, % Based Strength Training, Kettlebells, Sandbags, Gymnastics, Plyometrics, Running, Rowing and Mobility.Our training methods will prepare the candidate for both the physical and mental demands of the pipeline they decide to follow.